My Hidden Object Folder:
INF/DL:
http://rapidshare.com/users/TV4I0K
>>

_________________________________________
BLOOD TIES - Beta


Help private detective Vicki Nelson solve a series of unexplained missing persons cases that appear to be connected to a secret society. Is the connection real? Unearth hundreds of items in beautiful and unique locations throughout the city to discover the dark secrets behind this mysterious cabal.

INF/DL:
http://rapidshare.com/files/78293399/Blood-LG.rar
OR
http://www.sendspace.com/file/bxpjrq
OR
http://www.filefactory.com/file/6dada7/
Hidden Secrets - The Nightmare
NEW Hidden Object Game!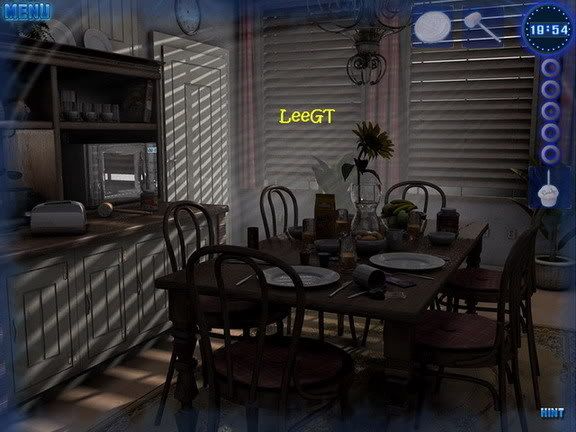 Find Hidden Objects & complete many mini games in this Hidden Object type Puzzle game.

INF/DL:
http://rapidshare.com/files/77830837/HidSec.NiteMare-LG.rar
Guide:
INF/DL:
http://rapidshare.com/files/78507086/HS-TNMGuide-LG.rar
Pre-cracked by TAC-CM. Just Install & Play!
Polly Pride: Pet Detective


With a new mysterious cosmetic factory opening in town, Polly the Pet Detective is on the ready when the town's pets go missing. Everyone assumes the worst and it's Polly's job to right the wrongs and get the pets back to their frantic owners. Hidden object mayhem keeps the pets out of plain sight as you join Polly in her detectivework. Look carefully through 96 unique scenes jam-packed with the wildest objects. You never know where one of the 90 missing pets may have found a new home! Unlock the town's stores, homes, and even a tattoo parlor in 20 levels of snooping. Realistic sound effects, a captivating story, and beautiful illustrations are sure to keep any gumshoe on the case!


2 Parts:
INF/DL:
http://rapidshare.com/files/78499333/PollyP.PetD-LG.part1.rar
http://rapidshare.com/files/78499334/PollyP.PetD-LG.part2.rar
Mirror
INF/DL:
Part1:
http://www.sendspace.com/file/8yt4mf
OR
http://www.4shared.com/file/32827464/1590b648/PollyPPetD-LGpart1.html
Part 2:
http://www.sendspace.com/file/m531m9
OR
http://www.4shared.com/file/32826892/cacd91b3/PollyPPetD-LGpart2.html
Pre-Cracked by THETA - Install & Play!
Spirit of Wandering - The Legend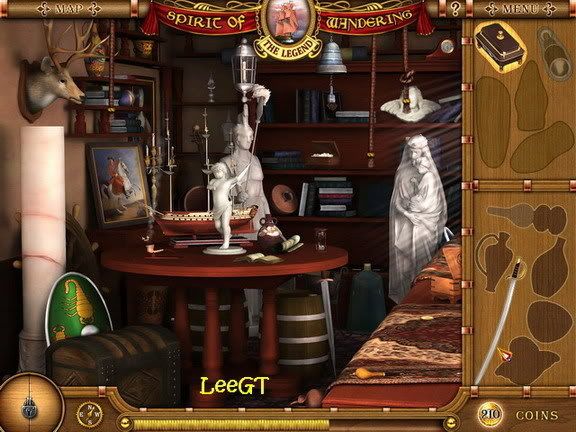 It is said that love can overcome all things, but even death? Set off on the sailing ship the "Spirit of Wandering" as its brave Captain in search of her lost love Jack. Save your crewmate's imprisoned spirits from their ghostly curse in this beautiful hidden picture game.
Find the items most precious to each crewmate on a quest to discern the location of your lost Groom! Use magical tools to find objects phasing in and out of reality in hopes that each one discovered might help your crew to return to the world of the living.

INF/DL:
http://rapidshare.com/files/76487396/SWand.Legend-LG.rar

Sunset Studio Deluxe!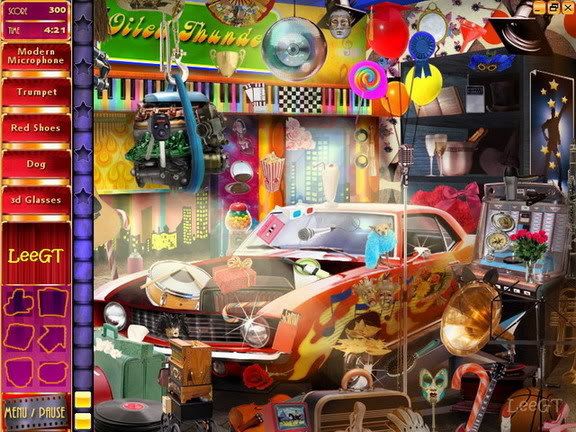 Have you always dreamt of being in the movies? Help make Sunset Studio Deluxe a box-office smash hit and become a real props master! This game contains two game modes, making 12 award-winning movies using 12 moviesets. Get your act together, because the success depends on you and your countless props. Whatever happens, the show must go on at Sunset Studio Deluxe!
INF/DL:
http://rapidshare.com/files/76488687/SunsetStudioLG.zip

Travelogue 360: Mystery in London
On The Trail Of Jack The Ripper! Beta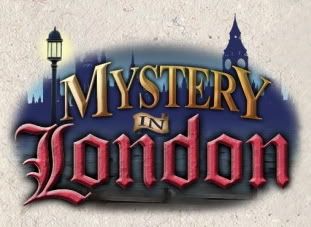 Explore the city of London through 360-degree photographs in this great hidden object mystery!
Find objects in famous locations and find clues to solve the mystery of 'Jack the Ripper'
Find your own London in this incredible voyage.
So, pack your bags and have a Great Voyage on your next stop in the Travelogue 360 series!


New Full Version of Travelogue - London.
INF/DL:
http://rapidshare.com/files/77868767/Trav360Lond-LG.zip

Little Shop - Big City
Little Shop of Treasures Series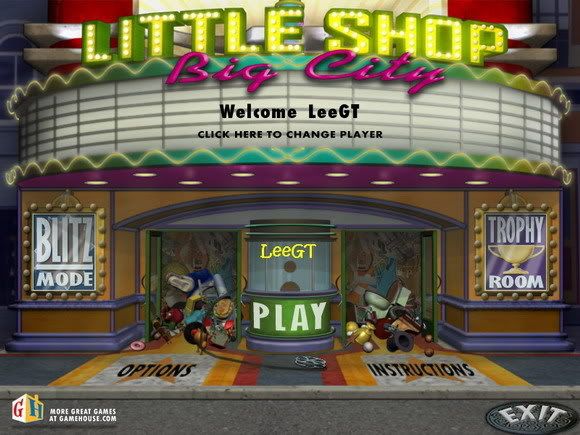 Little Shop - Big City is the game where you not only find hidden items, you renovate a run down theater and open up a movie memorabilia shop! There is also the opportunity to receive Trophies as you achieve various goals throughout your Big City adventure.
You gain experience by finding items requested by store customers. And yes, this is a challenge - items are very cleverly hidden within a very vibrant shop background!! Hints are available if you get stuck and can't find an item, and additional hints can be found within each shop to build up your hint arsenal.

INF/DL:
http://rapidshare.com/files/71703381/LS-BCity.LeeGT.zip
CHRISTMASVILLE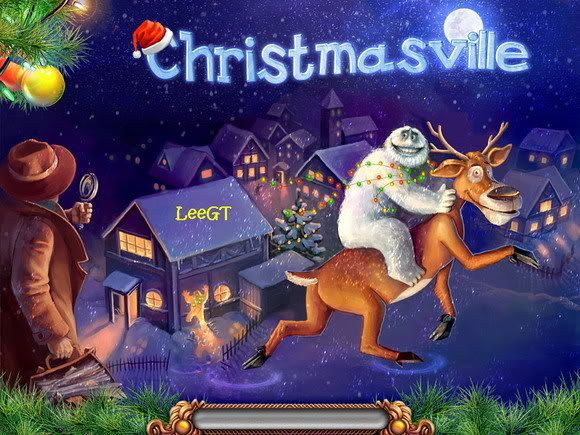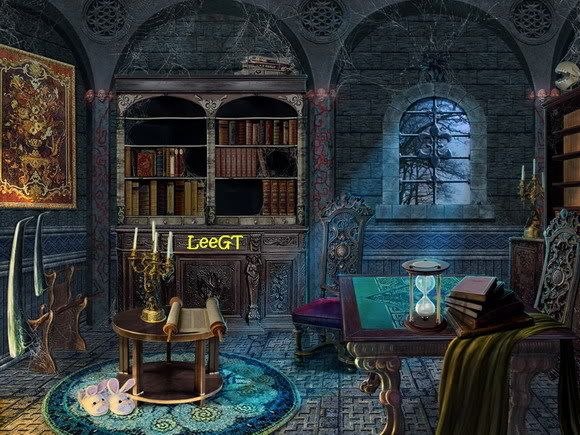 INF/DL:
http://rapidshare.com/files/75497633/Christmasville.zip
Holly: A Christmas Tale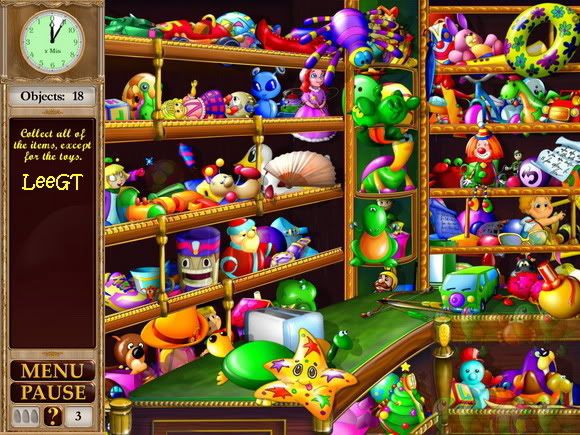 Prepare for a journey of wonder in Holly: A Christmas Tale! Bright, colorful and bursting with holiday magic, A Christmas Tale tells the story of Holly, a young woman who nods off on Christmas Eve and dreams about helping Santa Claus deliver toys to children around the world. But is she really asleep? And what about the magic wand she's using? Does it hint at a greater destiny for Holly?
You'll discover the answers as you play this season's best hidden object game! A Christmas Tale will put you in the holiday spirit as you scour over 25 beautifully drawn Yuletide scenes looking for the objects Santa needs. And you won't get bored, either, as there's more twists to the gameplay than spirals on a candy cane. Can you pick out just the toys on a shelf crammed with merchandise? Or spot the differences between two seemingly identical pictures?
INF/DL:
http://rapidshare.com/files/75643859/HollyChristTale-_.zip
Dream Day First Home


Join Jenny and Robert for the third chapter in the Dream Day series…Dream Day First Home! First, choose which house the newlyweds will live in…then help them clean, organize, and redecorate every room. This beautiful Seek and Find adventure will transform rooms from "before" to "after" – if you can solve the dreaded Homeowner Crisis levels, you'll be able to pick new items for the house. New mini-games, bonus levels, and stories await you in Dream Day First Home!
INF/DL:
http://rapidshare.com/files/72425712/DD1stHome.rar
Agatha Christie: Peril at End House


Hercule Poirot is at it again in another Seek and Find mystery of murderous proportions. Poirot and Hastings are vacationing on the Cornish coast of England when they encounter a mysterious and beautiful young woman, Nick Buckley. Nick is the owner of End House, a purportedly cursed estate on the rocky cliffs of St. Loo. Needless to say, all is not what it seems in this charming village on the seaside, which provides a perfect backdrop for this unique Seek and Find casual game adventure.
INF/DL:
http://rapidshare.com/files/75823387/AC.PaEH-LG.rar
Mystery Case Files: Madame Fate


A mysterious fortune teller has foreseen her own demise at midnight this very day. Do you have what it takes to uncover the puzzling future and find the soul who seeks to kill Madame Fate?
Part One:
INF/DL:
http://rapidshare.com/files/76132784/MCF_-_Madame_Fate.part1.rar
Part Two:
INF/DL:
http://rapidshare.com/files/76132786/MCF_-_Madame_Fate.part2.rar
The NightShift Code


It all begins on the night shift. Encounter a mysterious stranger who will pull you onto a mysterious and sometimes dangerous journey from an ancient history museum in Chicago all the way to a secret location in the Greek Isles. Search for hidden objects and piece together clues to unlock challenging puzzles, ultimately digging for a lost treasure.
INF/DL:
http://rapidshare.com/files/77865599/TheNShift-LG.zip

FULL Version link added 19th December!
Hidden Relics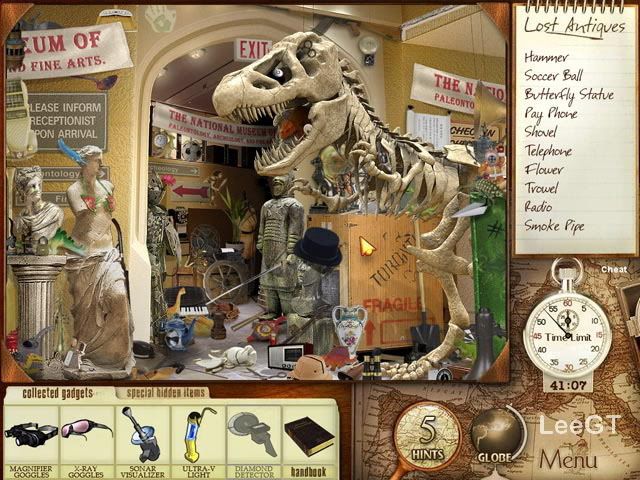 Priceless antiques have been stolen and hidden throughout Europe. The Professor calls upon her star student Adrianna to help her retrieve stolen antiques. You will help Adrianna evade the evil thief as she travels Europe to locate the stolen antiques. Along the way you'll be able to get gadgets that help you uncover secret priceless artifacts from Mr. Gadget after solving fun puzzles.
INF/DL:
http://rapidshare.com/files/71347305/HidRelics-LGT.rar
Amazing Adventures-The Lost Tomb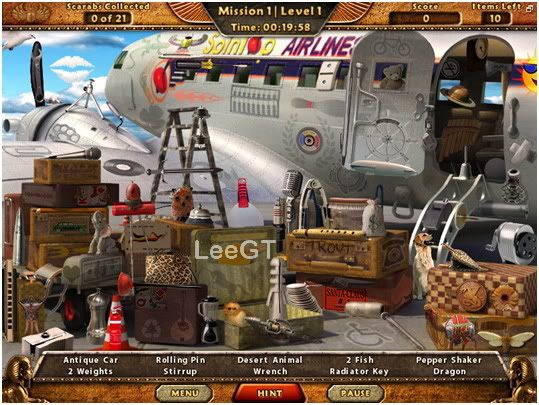 You are an adventure seeker who travels the world in search of forgotten & lost treasures. Search for hidden objects and circumvent unique puzzle traps to recover the Lost Tomb of Ancient Egypt.
Play over 100 levels with 7 different types of mini-game puzzles. Take on 20 missions traveling to amazing Egyptian locations like the Sphinx, the Great Pyramid of Giza, the River Nile and many more.
INF/DL:
http://rapidshare.com/files/72421969/AA.LostTomb.zip
Neptunes Secret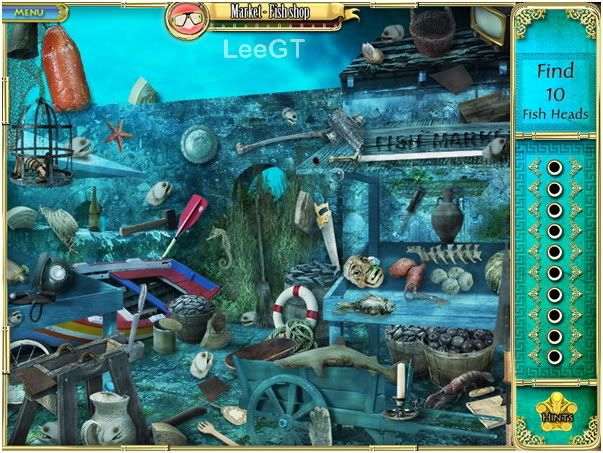 Abandoned as a newborn on the steps of the Convent of Ascension, with only an amulet to mark her parentage, Hannah became an archaeologist, specializing in ancient artifacts and symbols. Summoned by the Abbess, she returns to uncover Atlantis and the many hidden secrets it holds. As Hannah discovers the truth behind Atlantis' demise, she uncovers the mystical secrets about her own lineage. Navigating through the secrets of the underwater world, she discovers that her amulet is the key to giving back Neptune his full powers. Can you prevent Neptune from destroying the world, and solve the many hidden secrets that lie under the depths of the magical sea?
INF/DL:
http://rapidshare.com/files/72458293/NS.rar
Hawaiian Explorer: Pearl Harbor


Scour caves, beaches, shops, and shipwrecks in search for the legendary 800 year old Japanese Diamond Medal. You will be part of an extreme search and find team working for an eccentric multi-millionaire who has a passion for traveling and world treasures. With 15 fun and challenging missions and 4 bonus games, Hawaiian Explorer: Pearl Harbor will keep you entertained for hours on end!
INF/DL:
http://rapidshare.com/files/71342711/HE.PH.LGT.zip
Abra Academy 2: Returning Cast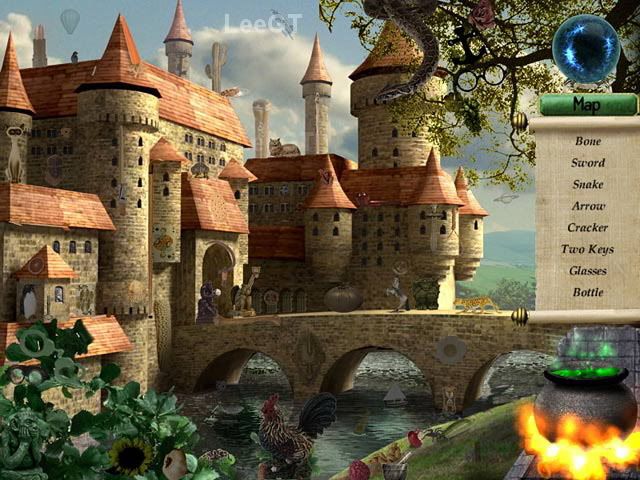 There have been several strange attacks on Abra Academy. It seems that some unknown creatures have broken into the campus and are causing havoc! The children are frightened and the monsters are creating a huge mess. Wanda and her friends have been called in to investigate the attacks and find a way to stop them.
INF/DL:
http://rapidshare.com/files/72435862/AAcad.RetCast.rar
Pirateville


Take on the role of Jack the Sharpshooter, a handsome pirate with a penchant for gold. When Jack stumbles upon an ancient casket, his curiosity is peeked and he sets out on an adventure full of magic, love, gold, weapons and a Cursed Ghost. Unravel the secrets of the ancient casket by finding Hidden Objects and get ready for the most astonishing ending!
INF/DL:
http://rapidshare.com/files/72461998/PV.rar
The Scruffs


Burdened with financial troubles and a looming deadline to sell their family home, The Scruffs have enlisted your expertise to help them stave off this family crisis. Grandpa "George" Scruff has come up with a clever plan to save the day, but the solution comes with a grave price. A shocking secret that Grandpa Scruff has tried so hard to erase from his memory is now at risk of being revealed. What is this secret and why has Grandpa Scruff kept it hidden for so long? Scour though the house and find the clues that will help save The Scruffs' beloved home and uncover the secret that will change their lives forever.
INF/DL:
http://rapidshare.com/files/72467024/Scf.rar
Forgotten Riddles - The Mayan Princess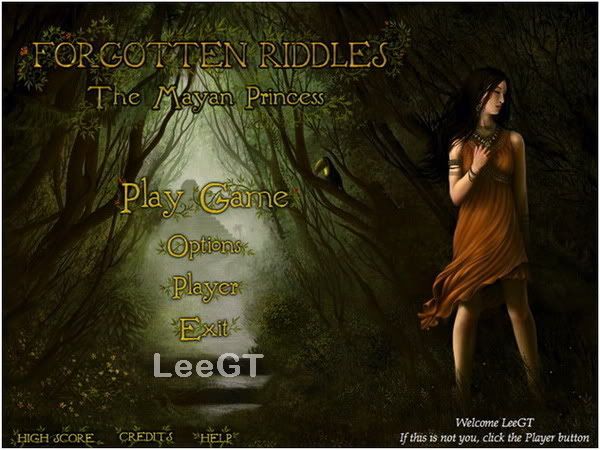 As the Chief Archaeologist and most experienced in Mayan culture, the Embassy has sent you to investigate the mysterious demise of the last known royal Mayan family. The royal family supposedly died in 1536, yet artifacts left by the Mayan princess have been uncovered dating back to 1556 - twenty years after her supposed death. Your mission is to solve the riddles surrounding the artifacts to uncover what really happened to the royal family.
INF/DL:
http://rapidshare.com/files/71327735/ForgRid-LGT.zip
Little Shop of Treasures 2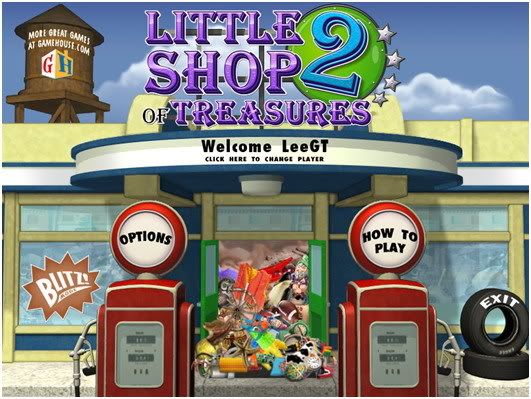 INF/DL:
http://rapidshare.com/files/78045083/LitShoptresure2-LG.zip

INTERPOL - The Trail Of Dr. Chaos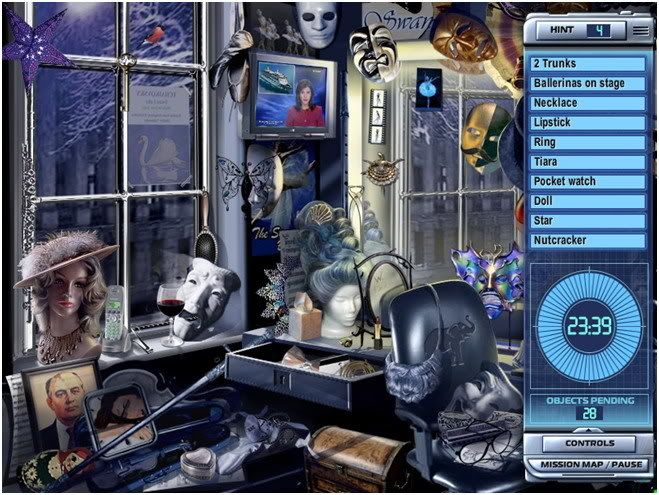 Hello Operative X, A mysterious and dangerous criminal believed to have been in hiding for over a decade, has suddenly re-surfaced. We have commissioned all government agencies to collaborate their efforts in resolving this potential catastrophic matter. The target of our mission is Dr. Vladimir Chaosky. kak DR. CHaos. We have been trying to track him since the Cold War, and now more than ever MUST bring him to justice. Your mission is to apprehend the evil doctor through global investigative work. Keep your INTERPOL PDA with you at all times. We will assist you as much as we possibly can.
The world is counting on you.
Good Luck!
INF/DL:
http://rapidshare.com/files/71353038/ITTODC.rar
Mysteryville 2


Are you ready to solve another mystery? It's time to return home to Eurekaburg for vacation and an unexpected disappearance of your friend. Plenty of hidden object levels interspersed with humorous writing and stimulating mini-games will make this your favorite game since our holiday hit, Mysteryville!
INF/DL:
http://rapidshare.com/files/72458020/MV2.rar
AZADA-Puzzle Game


Trapped in a magical puzzle book, the adventurous Titus needs your help to release him from his spell. To do this, you must solve the tricky puzzles of Azada. Crack the series of puzzles and fill in the missing pages of the enchanted book to free Titus from his prison.
INF/DL:
http://rapidshare.com/files/72422347/AZADA.zip
Dream Day Honeymoon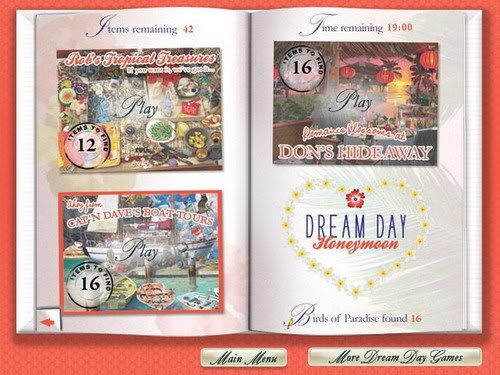 Help Jenny & Robert experience a Dream Day Honeymoon by uncovering hidden treasures in beautiful and romantic tropical locations! Use your keen eye in 19 unique settings like the Tiki Bar, the Beach, the Spa and more! Play Perfect Match to unlock the secret "First Class" level or try Choose A Story to give Jenny & Robert's adventure an exciting twist! But beware of the Honeymoon Crisis that could turn this trip into a travel disaster! Enjoy the next saga in the Dream Day series today!
INF/DL:
http://rapidshare.com/files/72426418/DDHMoon.rar
G.H.O.S.T. Hunters: The Haunting of Majesty Manor


Is Majesty Manor Haunted? It's up to YOU to solve the mystery
This is your first assignment as an investigator for G.H.O.S.T. Hunters and it will not be a walk in the park. Some say Majesty Manor is haunted and others say it is just a malicious ruse. Find the clues as you work your way through 19 distinctive environments and compile your list of suspects. But work fast; you're in a race against the clock. This slick little game has great graphics and intuitive game play. It is very reminiscent of Mystery Case Files so if your into games of this genre, its definitely worth a download. Download now and start playing right away!
INF/DL:
http://rapidshare.com/files/71328801/GHunt-LGT.zip
The Stone of Destiny


Your Uncle mysteriously disappears one day, and all you are left with are a book, a map and an envelope containing a list of objects. Finding these objects will unlock doors and cities for you to explore. Intriguing and beautiful levels will aid you in finding the hidden objects to reveal the true mystery of the stone. Avenge your uncle's disappearance and awaken the Stone of Destiny.
INF/DL:
http://rapidshare.com/files/72468562/SD.rar
Dream Chronicles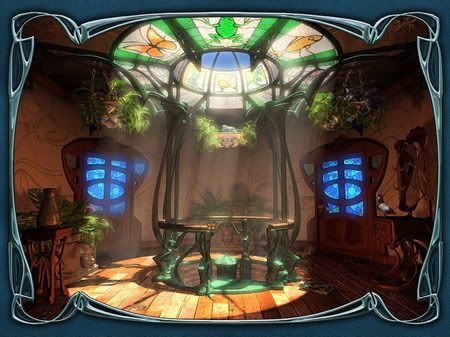 Welcome to the Dream Chronicles, where the lines between reality and fantasy no longer exist. Follow subtle clues to help Faye find her missing husband and escape the mysterious sleeping spell that has taken over the town of Wish. Stay sharp and focused and you may unravel this intriguing, dreamy mystery!
INF/DL:
http://rapidshare.com/files/72438175/DChronic.rar
Hidden Expedition: Everest


Fresh from a successful exploration of the wreck of the Titanic, the Hidden Expedition Club will pit one of its stellar members against a formidable group of opponents in a race to the summit of Everest! Explore mysterious places as you find hidden clues in 30 different scenes from around the world. Expert Everest climber Ed Viesturs will assist you along the way as you unlock exclusive footage of the world's most dangerous summits. Race to the Roof of the World with Hidden Expedition: Everest!
INF/DL:
http://rapidshare.com/files/71342703/HE.E.LGT.rar
Mortimer Beckett and the Secrets of Spooky Manor


Search a spine-tingling setting for scattered secrets, broken objects, and the key component of a mysterious machine in this innovative and immersive investigation! Hunt the halls of Spooky Manor for broken objects, return the items to their rightful places, and solve a series of puzzles to get to the bottom of this eerie mystery. What is this strange machine and who scattered its pieces? Only those with a keen eye for detail will discover the answers hidden inside Spooky Manor!
INF/DL:
http://rapidshare.com/files/72453110/MB.rar
The Magician's Handbook: Cursed Valley


The mysterious Magician's Handbook has fallen into your hands, thrusting you into the heart of an ill-fated land. Unique magical creatures and almost a thousand hidden objects await you in this beautifully painted puzzler! There are 13 enchanted chapters to explore, along with a host of challenging mini-games, and you can unlock secret items by collecting hidden magician coins! Can you discover the secrets of Cursed Valley before the dark curse claims you as another of its victims?
INF/DL:
http://rapidshare.com/files/72467019/MHB-CV.rar
Abra Academy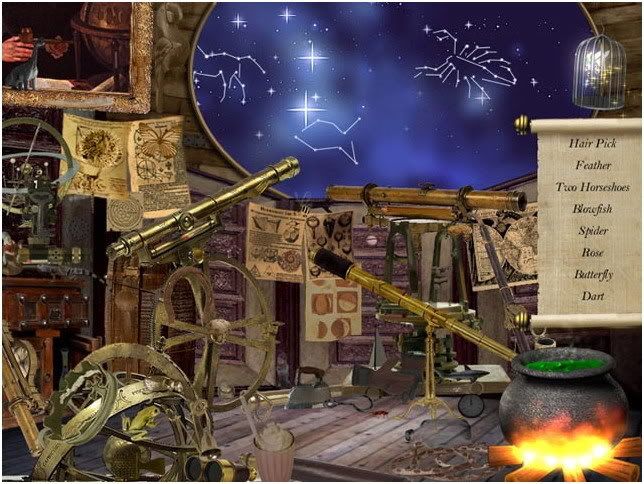 Wanda has always wanted to be a witch. She and her friends have made it all the way to Abra Academy, and they need your help to graduate! Guide Wanda through various rooms in Abra Academy and aid her in finding hidden objects. Each room will put her witching skills to the test. The more items she finds, the faster she can graduate. Start your studies at Abra Academy!
INF/DL:
http://rapidshare.com/files/72415401/AbAcad.LGT.zip
Agatha Christie - Death on the Nile


Hercule Poirot investigates a thrilling murder mystery and must find hidden clues, interrogate suspects, and much more in Agatha Christie's Death on the Nile. Uncover clues and evidence directly tied to the story. When you have enough evidence, question the passengers in the salong and discover the identity of the real murderer!
INF/DL:
http://rapidshare.com/files/72417777/AC-DOTN.rar
Big City Adventure - San Francisco


Join the Big City Adventure treasure hunt and search for thousands of cleverly hidden items. Travel to all the most famous (and not so famous) locations around the cosmopolitan city of San Francisco. Discover 60 fascinating and obscure facts about San Francisco and it's history, plus, earn 60 cool mementos from the 20 amazing locations you'll visit. Big City Adventure is a great beginning to a new series of hidden object games.
INF/DL:
http://rapidshare.com/files/72424213/BCA-SanFran.rar
Hide and Secret


The villain Jacques has stolen the Treasures of the Ages so he can harness their mystical powers in his evil plan to rule the world. You must help Will Scout and Anna Lyze on their quest to defeat Jacques and rescue the treasures. Only by following clues and escaping Jacques' sinister traps will you find his secret hidden base where he has taken the treasures so he can steal their power. Travel to 30 locations across the globe in your quest to rescue the Treasures of the Ages and defeat Jacques and his henchman Toadie!
INF/DL:
http://rapidshare.com/files/71269639/HandS.LeeGT.zip
Magic Academy


Your sister has disappeared while studying at The Magic Academy. With the help of your tutors, you'll learn to remove protective spells, see invisible objects and look into the future. You will also meet ghosts, discover ancient spells and make use of magic artifacts. If you overcome all your challenges, you'll solve the mystery of the Magic Academy.
INF/DL:
http://rapidshare.com/files/72452730/MA1.rar
Mystery P.I. - The Lottery Ticket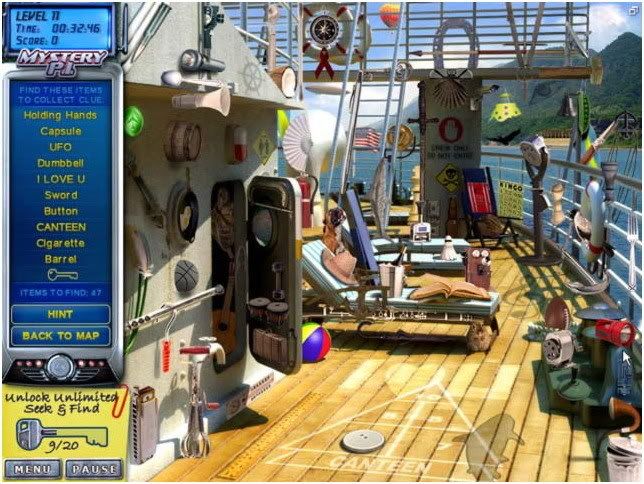 You are the world famous Mystery P.I. and you've been hired by Grandma Rose to find her winning $488 Million lottery ticket! Retrace Grandma's footsteps to collect clues by finding over 2100 cleverly hidden objects and solving Make-A-Match memory puzzles! As your investigation skills improve your P.I. rank increases -- strive for a "Perfect Investigation" to get big bonus points and move up the rankings even faster! It's all in a day's work for the Mystery P.I.!
INF/DL:
http://rapidshare.com/files/72454646/MPI.rar
Mysteryville (Also known as Strange Town)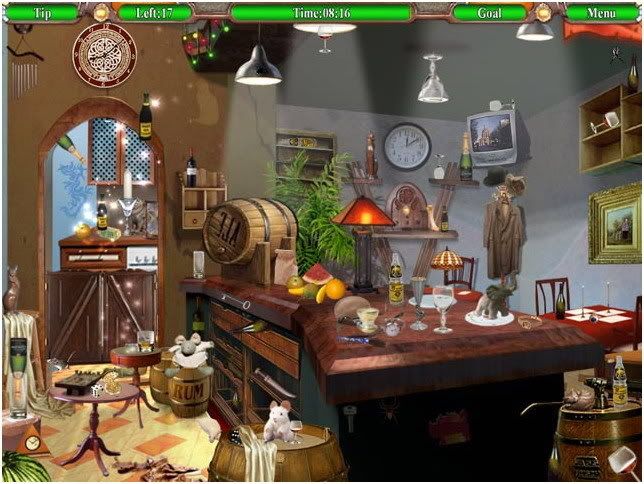 Something very strange is going on in the town of Mysteryville and, as the ace reporter for Countryside Life Magazine, it's up to you to find the truth. It seems the town cats are disappearing under suspicious circumstances. Visit the Mysteryville shops, question the residents and examine every detail in your search for the answers behind this feline mystery. Featuring hours of seek-and-find fun, bizarre characters and incredible graphics, Mysteryville is a surprising adventure for your senses!
INF/DL:
http://rapidshare.com/files/71420195/MV.111-LGT.zip
Paparazzi


Get a glimpse into the bizarre world of tabloid newspapers as you travel the country on the trail of hot gossip and absurd news stories. Use your eyes and quick reflexes to capture photos of strange subjects and sell them to humorous tabloid newspapers for valuable cash. Join the Paparazzi!
INF/DL:
http://rapidshare.com/files/72461576/PZ.rar
Travelogue 360: Paris


Among its renowned landmarks and hidden gems waiting to be discovered, Paris holds something new for each of its visitors. Scour some of the world's most famous locations for souvenirs as you prepare to be interviewed for an upcoming article in Travelogue 360 magazine. Locate items hidden in 3-Dimensional views of the Eiffel Tower, down the Champs Elysees, under the Arc de Triomphe, and others of Paris' most beloved landmarks. Find your own Paris in this incredible voyage.
INF/DL:
http://rapidshare.com/files/72469866/TVP.rar
Travelogue: Rome: Curse of the Necklace


Explore the city of Rome through 360-degree photographs in this great hidden object mystery! Find objects in famous locations and swap them for clues to solve the mystery of "The Curse of the Necklace." Discover some of Rome's most popular attractions, including the Trevi Fountain, the Colosseum, St. Peter's Square and many that only the locals know about, including some that are quite mysterious! So, pack your bags and have a "viaggio buono" on your next stop in the Travelogue 360 series!
INF/DL:
http://rapidshare.com/files/72469978/TVR.rar
Private Eye-Greatest Unsolved Mysteries


A nefarious secret society known only as the Enigma Society has been causing trouble around the world; it's up to you to unravel the mystery surrounding them. As the newest Private Eye recruit, you'll travel to exotic international locations and find hidden clues in order to solve some of the world's strangest mysteries! Each new mystery will put your perception skills, as well as your reflexes, to the test! Welcome to the world of Private Eye: Greatest Unsolved Mysteries!
INF/DL:
http://rapidshare.com/files/72463032/PE.rar
Secrets of Great Art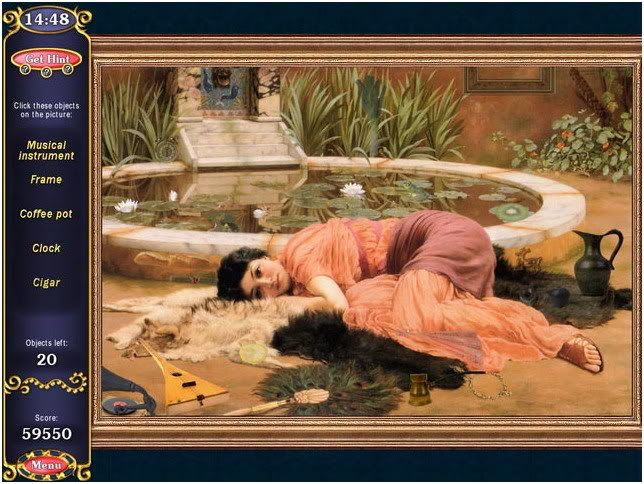 Secrets slither within the canvas in Secrets of Great Art. Only you can uncover the truth behind the brush strokes! Help your amnesia stricken hero recover his lost memory and solve the mystery hidden within antique paintings. Explore 60 unique levels of beautiful paintings and put your perception skills to the test.
INF/DL:
http://rapidshare.com/files/72466178/SA.rar
Mystery Case Files: Huntsville


Crime spree baffles Huntsville police! Do you have a keen eye for details? See if you can locate enough hidden clues to solve the crimes and become a Master Detective! Mystery Case Files: Huntsville provides gamers with a collection of intriguing mysteries and brain-teasers to solve. There are picture puzzles to ponder, strange crime scenes to explore, and much, much, more! With thousands of hidden clues it's a new game each time you play!
INF/DL:
http://rapidshare.com/files/72442296/MCF1.rar
Mystery Case Files: Prime Suspects


Let the super-sleuthing begin in this sequel to the Mystery Case Files smash hit series! The Queen's Hope Diamond has been stolen! It's up to you to search for clues, find the offending culprit, and recover the stolen gem. Expand your investigations through the game's 29 unique locations by finding items that will unlock subsequent levels. Thousands of clues are cleverly hidden within the beautiful illustrations, creating a new game experience each time you step into this visual masterpiece!
INF/DL:
http://rapidshare.com/files/72443846/MCF2.rar
Mystery Case Files: Ravenhearst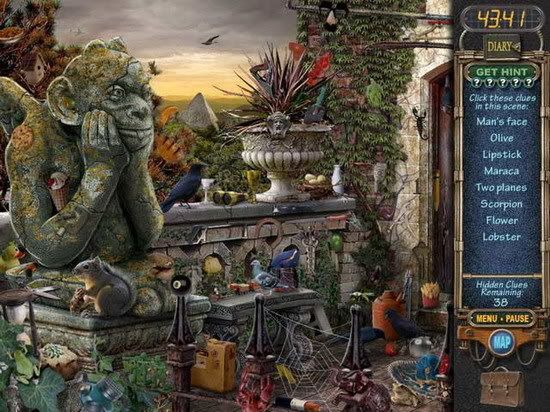 Rumors surrounding the history of stately Ravenhearst Manor have circulated for decades. The recently acquired diary of Emma Ravenhearst may hold the key to unraveling the history of this unsettling place, yet the pages are missing. Players assume the role of Master Detective to unlock secrets held within Ravenhearst, scouring 32 rooms in the manor for cleverly hidden clues. Locating and assembling diary pages helps tell the history of the house and will ultimately unlock the mystery within!
INF/DL:
http://rapidshare.com/files/72441910/MCF3.rar
Little Shop of Treasures


Welcome to Huntington, a charming little town where if you look close enough, your dreams will come true! Help Huntington's shop owners find more than 1,200 unique, and cleverly hidden, items for their customers and earn enough cash to open a shop of your own! Featuring two great ways to play, an innovative hint feature, endless re-playability and more, this eye-popping challenge will bend your brain and dazzle your eyes. Find your way to fun at the Little Shop of Treasures today!
INF/DL:
http://rapidshare.com/files/72439216/L11.rar
Hidden Expedition: Titanic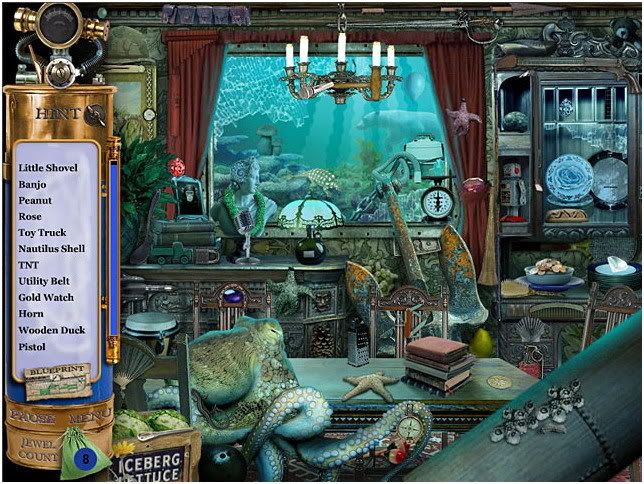 On April 14, 1912, the great steamship RMS Titanic struck an iceberg and within hours it sank to the bottom of the Atlantic Ocean. As part of the Hidden Expedition Adventure League, it's your job to explore the wreckage of this once-majestic ship and collect antique artifacts for the Titanic Museum. Through 14 diving missions you will scour 17 locations on the ship for cleverly-hidden clues that will lead you to the ultimate artifact: The Crown Jewels. Get ready to lose yourself in a historic adventure of epic proportions!
INF/DL:
http://rapidshare.com/files/71346343/HE.T.LGT.rar
Dream Day Wedding


A romantic seek-and-find adventure featuring beautiful graphics and unique puzzle games. Visit the florist, gown shop, bakery, and other shops to make Jenny's wedding day a dream! But be warned! The challenging Wedding Crisis levels are sure to throw you for a loop! Can you make Jenny's Dream Day Wedding happen?
INF/DL:
http://rapidshare.com/files/72435412/DDWed.rar
____________________________________
More of 70 Hidden Object Games

http://totalcollection.blogspot.com
50 Hidden Object Games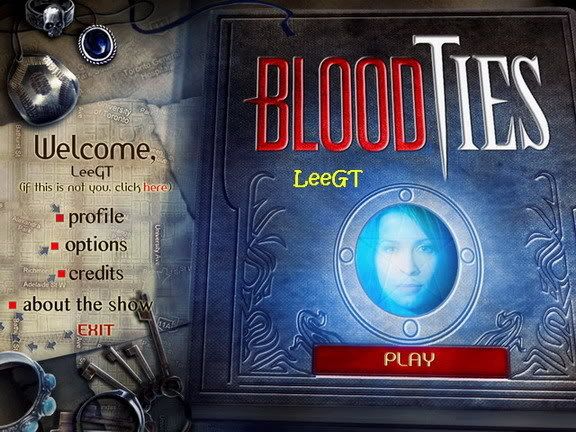 Reviewed by
Robinhood Java
on
7:13:00 AM
Rating: